Dr Natasha Hayden is a chiropractor based in Montreal, Quebec, that is passionate about providing natural solutions to families looking to stay active, and has an interest in the Webster Technique.
---
Welcome to Hayden Chiropractic!
We are so glad that you're here.
At Hayden Chiropractic, we know how easy it is to forget how good our bodies were designed to feel.
Maybe you've been telling yourself that it's 'normal' to have frequent aches and pains:
As you get older
During pregnancy
While raising young children
While running a successful business
You're here because you're sick and tired… of feeling sick and tired. You're ready to prioritize your number one asset – your health!
We are here to help guide you on your journey to reclaiming your health, by providing you with tools to make sustainable lifestyle modifications, so you can discover how good your body was designed to feel, and do more of what you love!
Chiropractic is a safe, gentle, effective physical medicine specialty with a holistic approach to health. We know that health takes a village, and will work with you to build your health care team so that you can become the best version of yourself physically, and mentally. This Montreal chiropractor knows you're looking for natural solutions for your busy lifestyle, and will work with you to achieve your health and wellness goals. This includes both care provided in office via chiropractic adjustments, postural correction, addressing workstation ergonomics, or connecting you with a trusted referral partner to co-manage your care.
Ready to take the next step? Book Online, or call the office at (514) 419-5737
---
Want to learn more about how chiropractic can benefit you and your family? You can read more on our blog, or visit the Canadian Chiropractic Association website.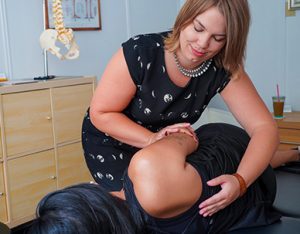 ---
Dr Natasha Hayden is a pediatric and prenatal chiropractor that is passionate about helping her community discover just how good their bodies are designed to feel, so they can do more of what they love. 
Your health goals are within reach with the support of our team.