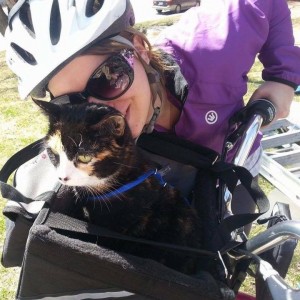 Ah! It feels like spring in Montreal; and although I suspect it's another 'false' one, it got me thinking about getting my bike – and my body – ready for that first spring ride.
Winter can be a challenging time to adhere to healthy eating and exercise habits. Exercise and nutrition – along with regular chiropractic care – can be powerful tools in managing chronic pain. And sometimes, a 30-day plan can be just the ticket to jump into a healthy lifestyle change. I've done the Arbonne 30-day challenge in the past, and the increase in energy was truly incredible. Best of all, it was super easy to follow. So, following a particularly sedentary winter that's left me feeling pretty sluggish, I decided it was time to shake things up a bit – and why not try this whole30 I've been hearing so much about?
What better way to return to my blog than tackling the topic of nutrition.
There are so many 'plans' available out there to choose from, and navigating nutrition research is notoriously difficult; so here are a few guidelines to follow when evaluating a plan:
1) Does it promote healthy lifestyle changes?
Any plan that is not focused on creating healthy, long-term habits is setting you up for failure. If eliminating or reducing the consumption of sugar and refined foods, and increasing activity is not part of the discussion then the reality is any results you achieve are not going to last.
2) Are weight loss goals realistic?
While for some, a 'plan' might be focused on increased energy and focus – for many, weight-loss will be the goal. Slow and steady is the key, so aim for 1.5 – 3 lbs per week, although you may experience a loss of 8 – 12 lbs in the first 7-14 days if there's a change in salt & processed food intake.
3) Is there a support group available?
Research has shown that the most successful diets include a community aspect; so whether there's a facebook group available, or you find a friend or family member to commit to healthy lifestyle changes with you – your odds of success are much higher.
Chiropractic care is key in maintaining strength and flexibility when tackling any new exercise regimen. Contact the office or book online today!
---
Dr Natasha Hayden is a pediatric and prenatal chiropractor that is passionate about helping her community discover just how good their bodies are designed to feel, so they can do more of what they love. 
Your health goals are within reach with the support of our team.